Do you ever feel like you just can't be bothered to do your face in the morning. Every day, the same routine?
Well, now you can have smudge-free, water-proof eyeliner, defined, luscious lips and perfectly shaped eyebrows before you even start your day.
Come and see me for a consultation and let's make you a morning person!
With Semi-permanent make-up it has to be in a clinical environment and I am registered as a Legal Practitioner in the London Borough of Wandsworth. The salon is located at Feel Good Balham. Please either call me directly on 07971 008 263 or call their reception to enquire about appointments on 020 8673 2163.
When thinking about Semi-permanent make-up, it is important to remember that when you have it done, initially, the result looks strong and the colour can often seem too dark, but when you heal, you can lose between 30-70% of the colour that initially goes into your skin.
This is very much dependant on the individual which is why we recommend you have a second "top-up" appointment to see how you've healed and to fill-in any patches. The practitioner will ensure that you are happy before you leave the appointment, but sometimes it's just not possible to tell how you will heal.
It is also worth bearing in mind that no-one's face it completely symentrical, so Semi-permanent make-up can be used to correct this; especially to even out the lip line, giving the appearance of fuller, more rounded lips and drawing the eye to the lower area of the face.
The most common technique used in Semi-permanent make-up is a procedure known as micro pigmentation. This procedure can simply be described as minute particles of coloured pigment being placed mechanically below the surface of the skin. You can return to work and normal activities, within reason, immediately afterwards.
Semi-permanent make-up is no more painful than having your eyebrows tweezed, but to ensure your treatment is as comfortable as possible, we will apply a local anaesthetic to the area we are working on.
This procedure follows the same underlying principles as tattooing, in which pigment is applied to the dermal layer of the skin, using the agreed colour (this will be decided upon by your Therapist and agreed by you). It is hypoallergenic, emollient-free and non-reactive, and because we use the newest form of digital technology, you can achieve a natural cosmetic enhancement and benefit from:
Eyeliner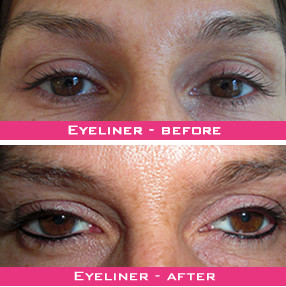 Eyebrows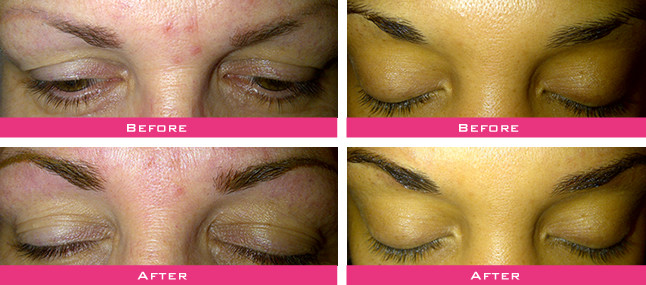 Lips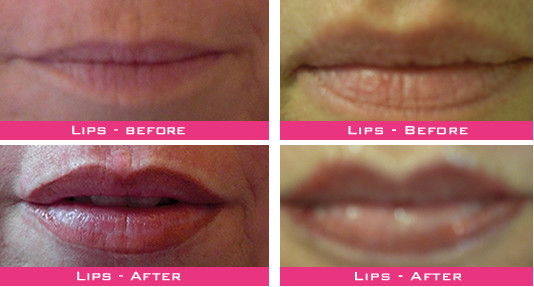 The most frequently requested procedures are colour to the eyebrows, top and bottom eyeliner, lip liner and full lips / lip blend.
Although the treatment fades after approximately 2 – 4 years, as the skin renews, some colour will remain in the treated area(s). Clients will usually need to revisit for 'top-up' treatments at any time between twelve months and three years after the original application.
There are some factors which can have a negative effect on the treatment: your age, skin condition and exposure to UV rays to name a few.
SHOULD INFECTION OCCUR PLEASE SEEK MEDICAL ATTENTION.
Please see list of

DO NOT'S 

below
Touching the treated areas.
Any abrasive products, rough towels or similar.
Sometimes scabs will appear on the treatment area(s). DO NOT PICK THEM.
Using soap, cleansers, creams or make-up on the treatment area(s).
Facial treatments including eyelashes or eyebrow tinting or plucking, electrolysis etc.
Sauna, steam, or any other heat treatment.  The treatment area(s) should be kept as dry as possible.
Getting the treated area(s) wet whilst showering.
Sunbathing, using sun beds or swimming.
Using any form of bleach or depilatory products.